Discussion Starter
·
#1
·
What do you prefer?
I personally am a fixed blade guy. The three I prefer are all Bucks. The Night Hawk, 119 & the 120. The shortest of the 3, the 119, is a 6 1/2 inch blade. The longest is the 120 with a 7 1/2 inch blade. The Night hawk is also a 6 1/2 but I carry that one in a behind the back rig I had made.
I dont have any pics of the 119, but it looks just like the 120, just 1 inch shorter.
Nighthawk in my behind the back rig.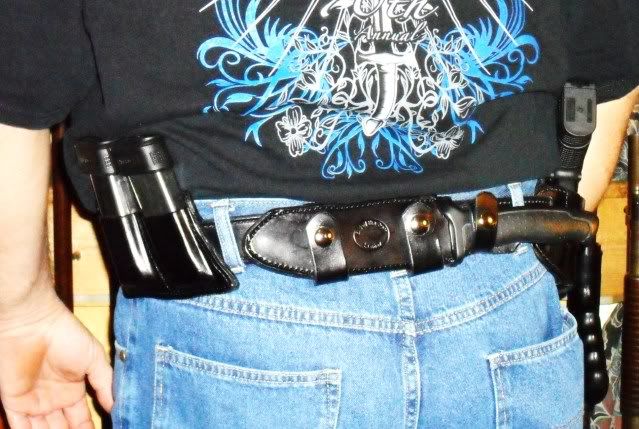 Nighthawk and the 120 side by side.
JB