Went to the LGS which had a sale on this modular 320 9mm(several choices of grip and caliber with this pistol) and striker fired so I had to have one after handling it and seeing their price.
Extremely light compared to my Sig MK25 226.
Will be this summer before I can really put it through it's paces but one of my relatives is going to rent a range for a weekend and I will review several weapons then.
In the meantime I will put a few break in rds through it and see how it carries.
I'm sure I have a holster that will fit it in my extra holsters drawer.
Again, did I say how light it feels even though it holds 15+1 rds.
Magazines are made in Italy by MecGar.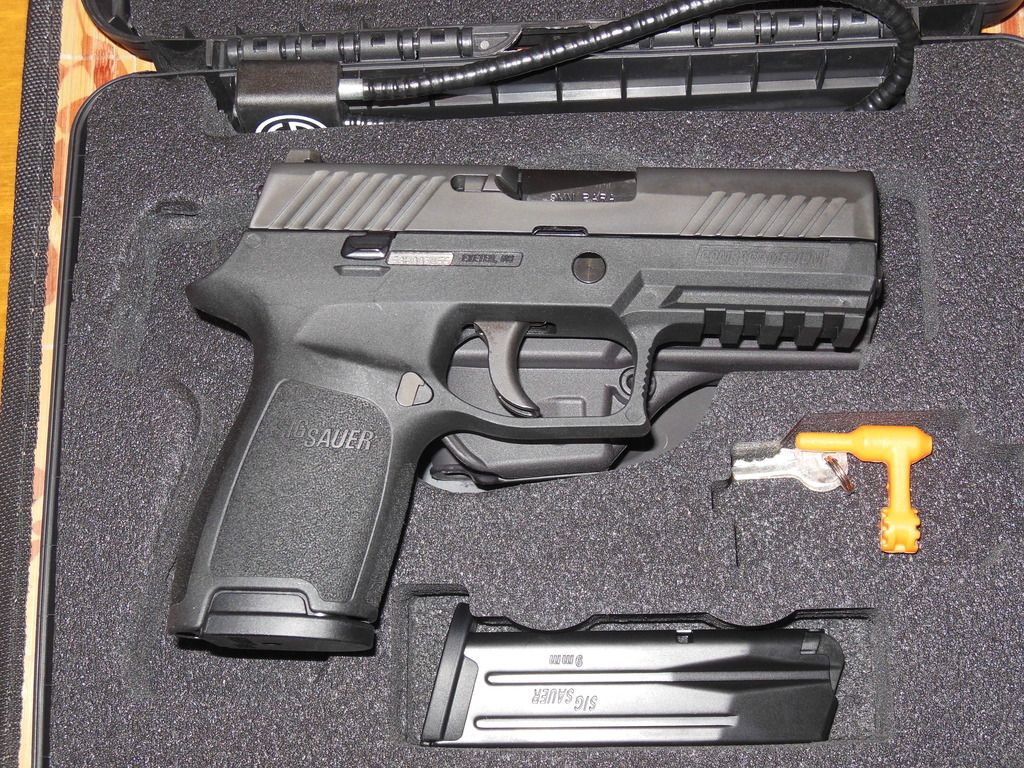 Link to 320 info.
https://www.usconcealedcarry.com/si...-sig-excellence-modular-striker-fired-design/